venitism
An estimated eight thousand people, almost entirely Tibetans and people from the Himalayan regions, gathered to listen to Dalai Lama teach this morning. Monks filled the assembly halls of both Ganden Lachi and Ganden Shartse Monasteries, while the remainder of the crowd spilled out onto the yard outside. Large video displays and towers of loudspeakers allowed them to remain in touch with what was going on inside.
His Holiness took the stairs from his apartment down to the temple where he paid his respects before the enshrined images and greeted the distinguished Lamas before ascending the throne.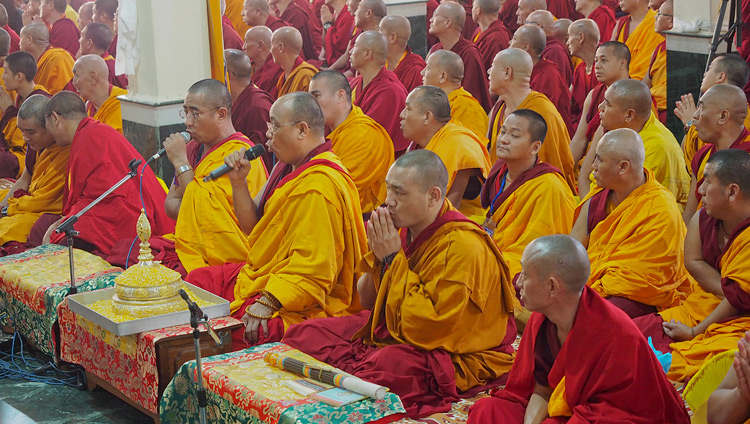 "Our original plans changed because I caught a cold," His Holiness explained. "I was tired after the ordinations in Drepung, but today, after a day's rest, I feel better.
"Ganden is the mother monastery of our tradition, founded by Je Tsongkhapa, which Gyalwa Gendun Drup described so well in his 'Song of the…
View original post 1,218 more words