शरीर के ज्यादातर महत्वपूर्ण भीतरी अंग छाती और पेट के हिस्से में होते हैं। ये सारे अंग न तो सख्त या कड़े होते हैं इन अंगों को सबसे ज्यादा आराम तभी मिल सकता है, जब आप अपनी रीढ़ को सीधा रखकर बैठने की आदत डालें।
Most important internal organs in the body are in the chest and abdomen. These organs are neither hard or hard, these organs can get the most comfort only, when you put a habit of keeping your spine straight and sit.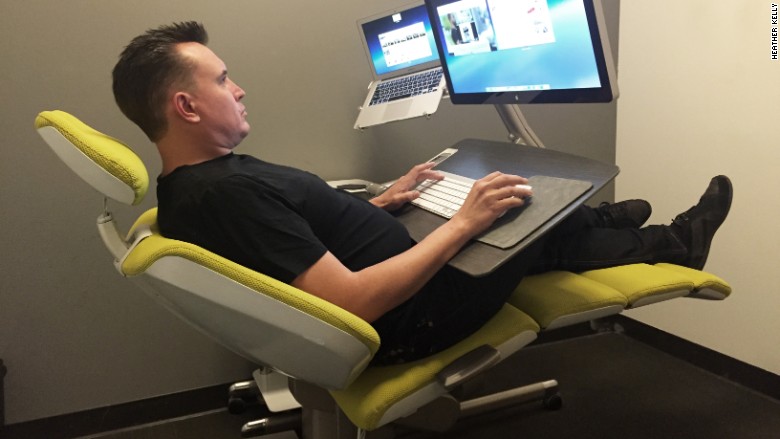 इस स्थिति में, शारीरिक अंग उतने ठीक ढंग से काम नहीं कर पाते जितना उनको करना चाहिए – खासकर जब आप भरपेट खाना खाने के बाद आरामकुर्सी पर बैठ जाएं।अगर आप कार की आरामदायक सीट पर बैठकर एक हजार किलोमीटर की यात्रा करते हैं, तो आप अपने जीवन के कम-से-कम तीन से पांच माह खो देते हैं। ऐसा इसलिए होता है, क्योंकि लगातार ऐसी मुद्रा में बैठे रहने की वजह से आपके अंगों पर इतना बुरा असर होता है कि उनके काम करने की शक्ति में नाटकीय ढंग से कमी आ जाती है या फि र वे बहुत कमजोर हो जाते हैं।
In this situation, the physical organ does not work as well as they should – especially when you sit down on the rest chair after eating a full meal. If you sit in the comfortable seat of the car and travel a thousand kilometers, then you Lose at least three to five months of your life. This is because, because of continuous sitting in such a posture, there is such a bad effect on your organs that their ability to work decreases dramatically or they become very weak.