Best places to visit in Jibhi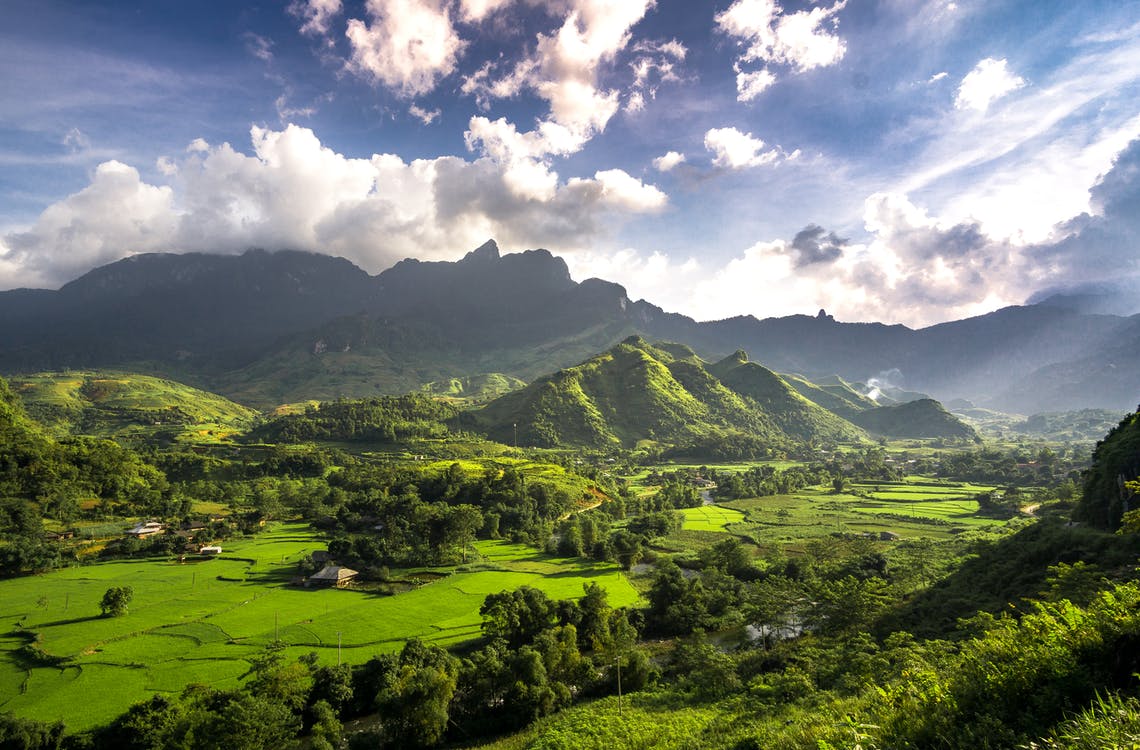 Jibhi is a favorite tourist place that is encompassed by the variegated mountains and lush green forests. It is often deemed as a mesmerizing hamlet, and is an ideal tourist attraction to spend some peaceful time and relax. Jibhi is an offbeat tourist place in Himachal that is still untouched by commercialization and encompassed by nature. With freshwater lakes, traditional temples, and dense pine forests, Jibhi is a place that is worth visiting and has various Jibhi places to visit. Apart from the natural ambiance, the cozy Victorian-style cottages add to the charm of this tourist place.
How one can reach Jibhi?
One can reach Jibhi by the following means of public transport such as –
By Air – There is no devoted airport in Jibhi. One of the nearest airbases to Jibhi is Bhuntar Airport which is located at a distance of 50 Km from Jibhi. If you are traveling via airplane, then one needs to know that the Bhuntar airport has limited connectivity, and sometimes flights can be delayed/canceled due to bad weather conditions.
By Rail – One of the nearest railheads from Jibhi is Chandigarh Railway junction located at a distance of 266 Km. Buses are easily available from Chandigarh Railway junction to Bhuntar. One can also book a private cab/taxi from this place to reach Jibhi.
By Road – To reach Jibhi, one of the nearest bus stops is Aut. One needs to get down the bus at Aut. Jibhi is located at a distance of 32 Km from the Aut bus terminal. The remaining distance from the Aut bus terminal to Jibhi can be covered via local buses or a private cab.
Best time to visit Jibhi
The weather in Jibhi remains acclamatory for travelers throughout the year. Apart from a landslide or abnormally heavy rainfall, no climatic conditions can stop anyone from visiting Jibhi. Hence, one can visit Jibhi all year round.
Best Jibhi places to visit
Some of the best Jibhi places to visit are such as –
Jalori Pass
Jalori Pass is located at a height of 3,000 meters above sea level. This pass is located at a distance of 12 Km from Jibhi. It is encompassed by rocky hills and green pine trees. It is one of the most beautiful tourist spots in Jibhi Valley that will make you feel tranquil, relaxed, and free from the worries of the world once you are on top.
Trek to Serolsar Lake
Trek to Serolsar Lake starts from Jalori Pass. The views from Jalori pass are breathtaking. The entire landscape of this place is cover with pine trees with snow-covered mountains in the backdrop. The last patch to this lake passes through the thick wall of snow on both sides of this lake. You are sure to fall in love with this tourist place.
Serolsar Lake
Serolsar Lake is one of the most beautiful lakes that you will ever see. Around 6 Km of a trek is located away from the Jalori Pass. Serolsar Lake is hidden amidst dense forests which are covered with pine trees. An ancient Budhi Nagin Temple is located right in front of the lake.
Mini Thailand
Mini Thailand is located in Kulhi Katandi. It is a short trek away from the center point of Jibhi. It is a small tourist spot at the bank of the Jibhi River where two big boulders are supporting each other to make it look like a cave. This spot simulates Pattaya from Thailand and hence, it is acknowledged as Mini Thailand.
Chhoie Waterfall
Chhoie Waterfall is about 30 minutes away from the famous ancient Shringa Rishi temple. A moderately easy hike of about 45 minutes to 1 hour gets you to this waterfall. There is a separate parking lot near the starting point of the hike for you to park your vehicle. During your hike, you will see the mountains and a river stream. Chhoie waterfall is almost three times as large as Jibhi waterfall. This waterfall is a lovely stream of water that flows through rocky outcrops such as white silk curtains. Even standing at a distance, you can feel the misty sprays of this waterfall. The water at the base of the waterfall is very cold, clean, and safe to drink.
Tirthan River
Mighty Tirthan River will not leave your way during your entire trip. Beautiful landscape with roads alongside the river, encompass with dense forest are some of the most beautiful and to be treasured views during your trip. Spend some time at this river, soak into the beauty around you. Do not forget to click some of the memorable pictures at the riverside.
Conclusion
These are some of the Jibhi places to visit. It is a beautiful and lesser-known village which is located in the Tirthan Valley in the state of Himachal Pradesh.