Travelling to Kandaghat? A Complete Guide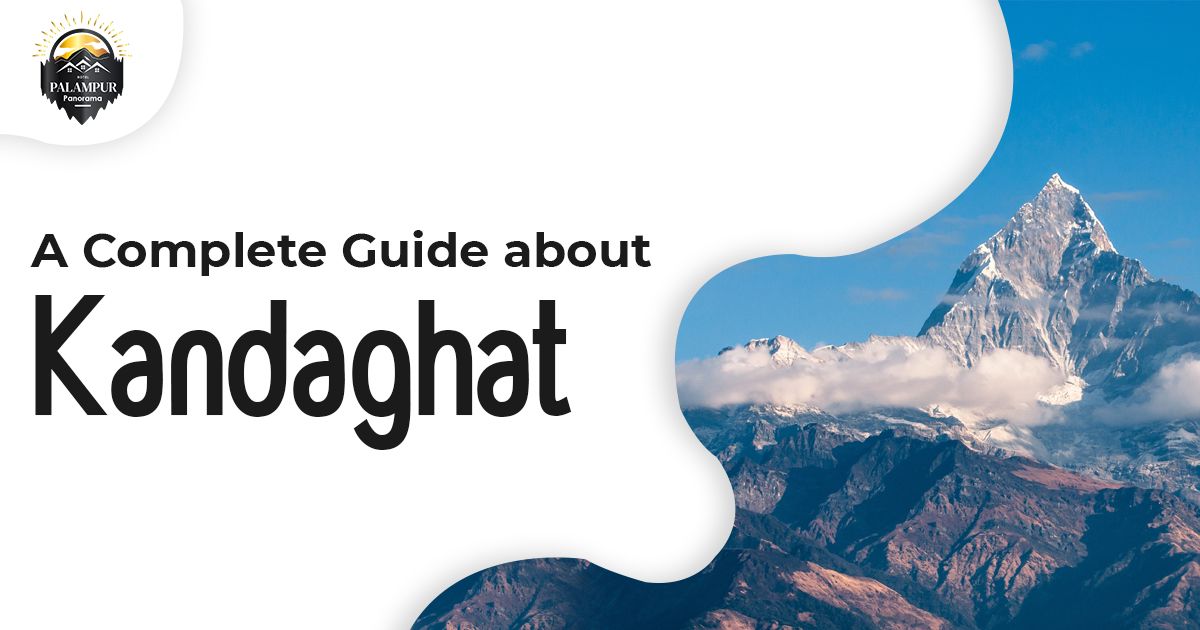 Kandaghat is a small tehsil and town in the Solan District of Himachal Pradesh. Situated on the Kalka-Shimla national highway, this is an acclaimed place and road to the famous tourist destination of Chail. Chail and Shimla are approx. 30 Km away from Kandaghat. Maharaja Bhupinder Singh has set up this city and is an acclaimed tourist spot now. This place endeavors various attractive tourist attractions and as well as delicious cuisine to the tourists who visited this place.
Places to Visit in Kandaghat
Some of the places to visit in Kandaghat are such as –
Shiva Temple
This 400-year-old temple is acknowledged for its archaeological significance. This temple was maintained by the founder of this city, Maharaja Bhupinder Singh. This holy temple witness a large number of pilgrims every year. This holy temple is well known for its religious connotation and due to its archaeological perspective.
Chail View Palace
Bhupinder Singh, Maharaja of Patiala, wanted to make Chail his summer capital. He wanted his capital to be more attractive than Shimla, which was the summer capital of the British. Before he began the construction of his proposed summer capital, he constructed a palace in Kandaghat that accord a view of Chail and hence was called the Chail View Palace. This palace is open to visitors and one can visit a number of rooms at this palace that are well preserved.
Karol Ranges
These ranges are located at a very high altitude. You can see an old Krishna temple inside the premises of the cave. These caves are deep and none as of now has the idea of its depth. The temple inside the cave is known to have mythological significance. It is believed that Pandavas are the founders of this cave temple. One of the alluring factors about this place is that nobody is aware of the depth of the cave, which still remains a mystery to be solved.
Baba Thada Mulla
This is a shrine that is dedicated to the local deity, which does not avow women to conduct any worship here. Baba Thada Mulla is half a kilometre from Kandaghat. This shrine also is host to a beautiful waterfall, which pours down from a height of 250 feet. The deity here is said to grant all the wishes of the devotees, but in return for a favor, one requires to sacrifice a black goat once the wish is fulfilled.
Things to do Kandaghat
Some of the things to do in Kandaghat are such as –
Kali Ka Tibba
Kali Ka Tibba is located at the top of a hill and is one of the must-see places in Chail. The main idol of this temple is Mata Kali Devi which entices a lot of pilgrims and tourists from all across the world. You will have to take a drive up to the rugged, rough road to reach the temple premises, but the spectacular glimpses make it worthwhile. You can relish the astonishing scenery of Choor Chandni and Shivalik range from this temple. From the breezy, hilltop location, you can enjoy a bird's eye view of Chail, other hill stations, and the snow-capped peaks in the background.
Chail Gurudwara Sahib
This gurudwara sahib was constructed in the year 1907 by the Maharaja of Patiala – Bhupinder Singh. This gurudwara is situated about 200 meters from the Chail bus stand. The lush green surroundings and tranquillity of the gurudwara make it one of the most attractive destinations for tourists. The aura of simplicity and peace of this place is fascinating. One of the most striking features here is that it is not constructed in the typical style of a Sikh place of worship. It is constructed more like a church with spires and a courtyard. The building is yellow in color and has an alluring lawn. It encompasses tower-like structures, fitted in the adjoining facades. The architecture of Gurudwara Sahib is a pleasure to watch. A tour to this religious place is worth the effort that will unquestionably calm your mind and lead you to an eternal transcendence.
Stoned Kumbh Shiv Temple
This unique temple is one of the must-visit places of Chail. This temple is built single-handed in over 38 years by 64 years old Satya Bhushan. This temple is devoted to Goddess Chamunda. This asylum endeavor beguiling points of view of the Dhauladhar Mountains, the Baner Khud which streams near to heaven, and the Pathian and Lahla forests. The god adored here is the enraged image of Durga (Chamunda), which is contemplated so sacred that it is covered precisely underneath a red fabric.
The dividers of the asylum are painted and depict with scenes from the ancient epics such as Ramayana, Mahabharata, and Devi Mahatmyam. In like manner, the images of Lord Hanuman and Bhairon are on either side of Devi's Divine statue. Behind the asylum, there is a position of love of Lord Shiva, known as Nandikeshwar. The temple is made only of cement and metal wires, and also there is a cave inside this temple.
Trekking and Polo
Playing polo and do trekking are some of the must-do activities to do here when you are planning a visit to Chail. Chail polo ground is one of the most acclaimed places for polo lovers.
Sadhupal Lake
Sadhupal Lake is one of the best choices for spending some romantic time and apprehending out-of-the-box. The beauty that besieges the lake is quite admirable. There is also a restaurant at the lake which administers refreshment in between the lake. So enjoy your food while enjoying the lake.
Wrap Up
It is a beautiful place where you will get the comfort and luxury you want during your trip. This is some of the information and things to do in Kandaghat. Hope this information will benefit you during your trip. Hence, if you want some time to be free from your stress and worries, visit Kandaghat and collect memories you will cherish forever.